Sustainability in the core of everything we do
At ICOF, we are fully committed to improving the livelihoods of smallholders, workers, and communities and delivering a positive environmental impact.
Our policy is made of
3 overarching commitments:
Our place in the sustainable palm oil landscape
Interview with Director of Sustainability, Olivier Tichit on our 2020 Sustainability Policy
Our Approach to Sustainability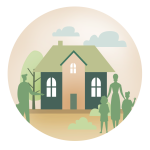 Improve the Lives of Smallholders, Workers, and Communities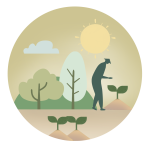 Deliver Positive
Environmental Impacts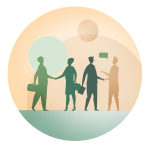 Maintain Responsible and Enduring Relationships with Suppliers, Customers, and Stakeholders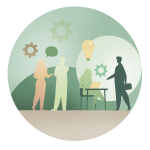 Drive Innovation in
Sustainable Practices
Download Our Sustainability Report
Oil palm smallholders are farmers with less than 25 hectares of planted oil palm. They will, by 2030, manage 60% of Indonesia's oil palm plantations. Because of their importance to the industry, ICOF and Musim Mas have put into place The Smallholders Programme.